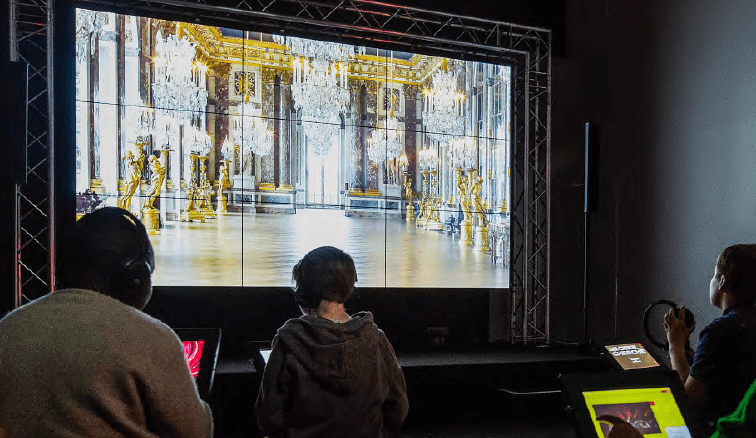 Micro-Folie
1 October 2018 @ 8 h 00

-

30 June 2019 @ 17 h 00
Micro-Folie Project – A Digital Gallery of European Royal Residences
What are the Micro-Folie/
Inspired by the "Folies" designed by the architect Bernard Tschumi in the Parc de La Villette, the Micro-Folies are a tool for cultural democratization. Often located in urban suburbs, the primary mission of these sites is to make artworks broadly accessible to audiences which are far from the traditional cultural spaces. All the existing MicroFolies host a digital Museum.
What is the Digital Museum/
Through artworks projected on a big screen and IPads, visitors discover (or re-discover) major masterpieces of several French cultural institutions as the Palace of Versailles, the Louvre, the Centre Pompidou, the Musée d'Orsay, the Institut du Monde arabe etc. Consequently, in the same place, public has access to the most important artworks (sculptures, paintings, etc) of different eras from different museums and can see the diversity and the beauty of culture. Today, the Digital Museum counts more than 500 digitalized artworks, organized in 3 distinct "Galleries".
An European Royal Residences Gallery/
After the 2018 General Assembly, the Network of European Royal Residences decided to get involved in this project through the creation of a specific Gallery of the Digital Museum: the gallery of European Royal Residences. This gallery will be completely dedicated to Masterpieces coming from European Royal Residences and will be available within the Digital Museum of each Micro Folie site in the world
To read more about the Micro-Folie: https://lavillette.com/micro-folie/