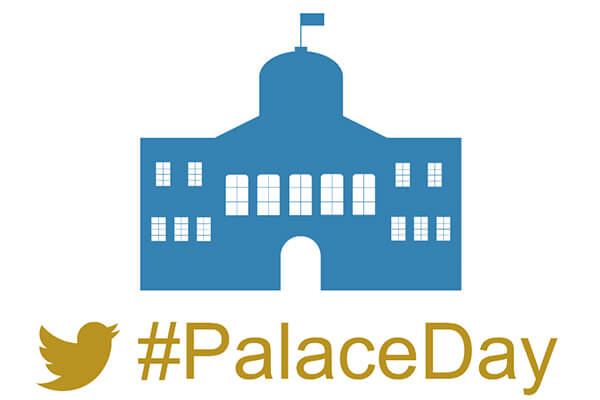 #PalaceDay 2018 – 3rd Edition
The only day completely dedicated to Palaces !
Launched in 2016, the #PalaceDay comes back for the third year in a row
In the frame of European Year of Cultural Heritage and the project A Place at the Royal Table, this new edition will be on the theme of food culture, the European influences in gastronomy, etc.
European Residences, Cultural institutions, palaces lovers and travelers are invited to share their posts on Twitter, Instagram and Facebook !
On 19th July 2018, join the event and follow the @Palace_Day account!
For more information: www.palaceday.com