THE NETWORK OF  EUROPEAN ROYAL RESIDENCES 
Since 1995, the institutions in charge of the most prestigious Palace Museums in Europe have come together to form the Network of European Royal Residences, registered as an association since 2001.
The network enables its members to work together and share their knowledge and experience in the preservation and development of the rich cultural heritage in their care, to the benefit of the millions of visitors they receive each year.
European Year of Cultural Heritage
A Place at the Royal Table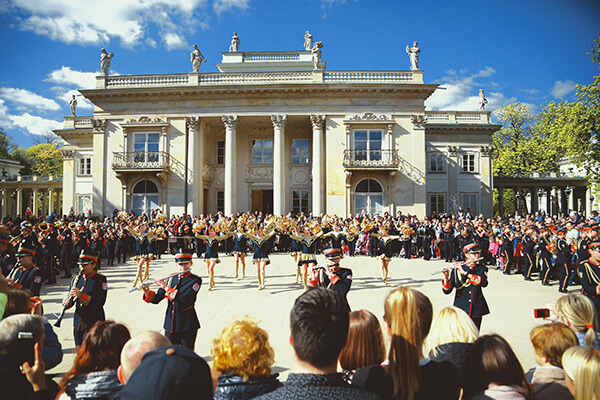 A Place at the Royal Table – Open-Air Event
"In 2018 we invite our visitors to share our heritage and cultivate the future. Through programmes for our millions of visitors, we want to raise awareness of culinary traditions in European Courts."
On 23rd June, partners of "A Place at the Royal Table" will organize a simultaneous garden event in Europe. Through a picnic in music, the re-enactement of a royal picnic, the organization of games, etc, each residence will give free access to their parks and gardens to a wide public. It will be a unique opportunity to share the same experience across national borders and to be part of one big event dedicated to European heritage with family or between friends.