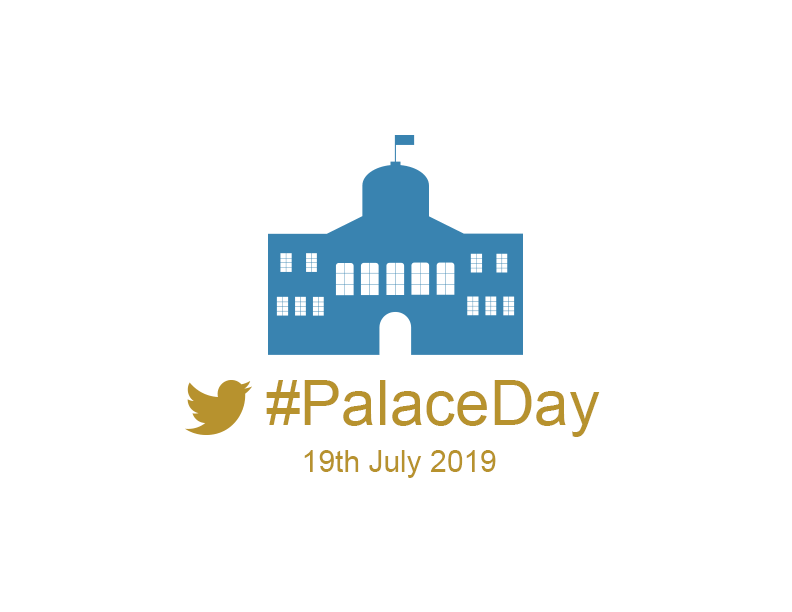 The only day fully dedicated to Palaces!
Launched in 2016, the #PalaceDay comes back for the fourth year in a row!
The 2018 edition, focusing on Gastronomy and culinary traditions, has strongly inspired the publics:
10 millions of impressions
More than 400 participants
More than 800 tweets
1 simultaneous European Instameet in 10 residences member of the Network.
With a 2019 edition dedicated to the gardens, the goal is to make it even better! Through the French or English Gardens, fountains and sculptures, exotic flowers and remarkable trees, kitchen gardens and woods, historical gardens and great traveler-gardeners, discover the European Heritage with new eyes and enjoy a journey through time!
Join the event by following the @Palace_day account on Twitter and @PalaceDay account on Instagram and by sharing your best pictures of royal residences on July 19th, by following these rules:
Use the hashtag #PalaceDay
Tag the account @PalaceDay (Instagram) and @Palace_Day (Twitter)
Tag the account @europeanroyalpalaces (Instagram)
Link the accounts of the members of the network (the list of the member could be found here)
Engage your community
For more information: www.palaceday.com