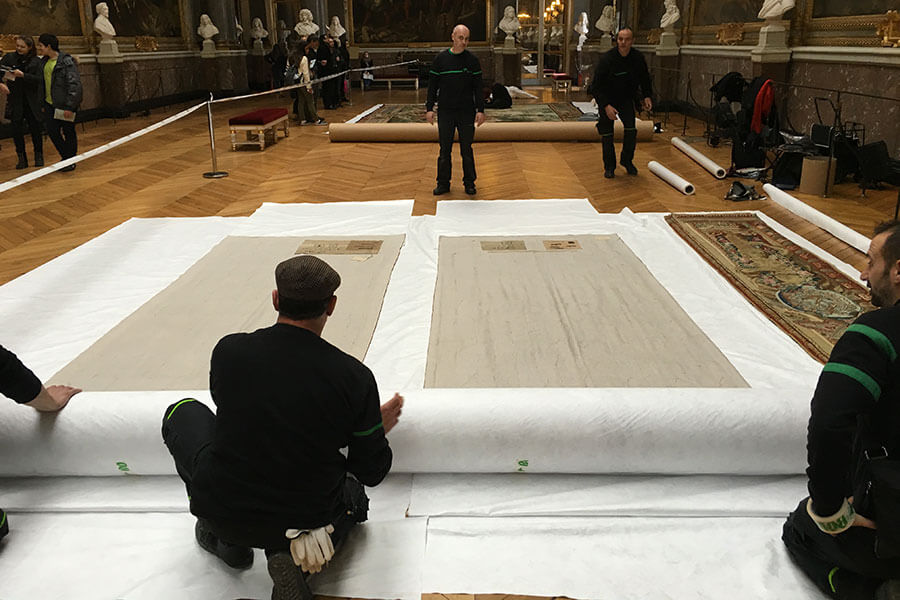 Preventive Conservation in Historic Houses and Palace-Museums: Assessment Methodologies and Applications
2017 An unprecedented international symposium
A large international symposium will broadcast the results of the EPICO program from November 29th through December 1st, 2017. Organised at the Palace of Versailles in the new auditorium  created by Dominique Perrault, this meeting will provide unprecedented insight into preventive conservation of historic houses. Internationally renowned museum and conservation professionals will present the findings of three years of research, including an assessment of degradation factors on collections, a comparative analysis of twenty-one existing preventive conservation methods and the testing of five of those methods, carried out at the Palace of Versailles, Wilanów Palace, and Pitti Palace. In order to apply the results to real life situations that occur in collections management, these findings will be discussed with cultural operators, experts, companies, and political decision-makers present at the symposium. This is a unique opportunity to bring scientists, palace-museum staff and the owners of historic houses together; this symposium also aims to develop an international network for the exchange of knowledge on preventive conservation.
The symposium is structured around three themes
Collections and risk evaluation: methodology and application – Wednesday, 29th November 2017
Moving from evaluation to planning: how to implement preventive conservation, led by historic-site professionals (presentations and round-table discussions) – Thursday, 30th November 2017
Science applied to preventive conservation of collections in situ: an essential aid for diagnostic purposes and conservation actions – Friday, 1st December 2017
Round table discussions, networking lunches and special visits will be organised, as well as a diner at the Palace of Versailles. These instances will provide many opportunities for exchange and learning within the very spaces that represent a challenge for the preventive conservation of collections.
Thanks to the support of the French Ministry for Culture and Communication, the conference will be held in French and English, with simultaneous translation.
Support the international symposium!