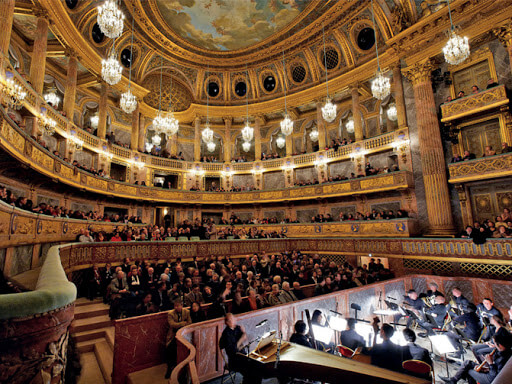 5th EDITION – Palace Day 2020
Music is the new Palace Day ! #europeanroyalmusic
Can we beat the record of last year? Is it possible to do more than 50 millions of impressions in 1 day? It is the challenge of the 2020 year !
For the fifht year in a row, Palaces across Europe are joining together on social media to share their history, collections and behind-the-scenes pictures, highlighting their common culture and heritage. After the last, and successful, edition of last year dedicated to the gardens, it is music that has been selected this year to bring visitors in the behind the scenes of the European Royal Residences!
Music has been an important element in Royal Courts. With famous composers as Wolfgang Amadeus Mozart who crossed Europa from 1763 to 1766 and visited the European Royal Courts, wonderful operas, big concerts organized for royal events, music in paintings, music is a leisure, an art, but also a symbol of power, a tool to highlight its prestige. But still today, music is still present in Royal Residences!
As each year, you can join the event by following the @Palace_day account on Twitter and @PalaceDay account on Instagram and by sharing your best pictures of royal residences on July 19th, by following these rules:
Use the hashtag #PalaceDay
Tag the account @PalaceDay (Instagram) and @Palace_Day (Twitter)
Tag the account @europeanroyalpalaces (Instagram)
Link the accounts of the members of the network (the list of the member could be found here)
Engage your community
At the time of health crisis and Palaces' closing, this appointment on Social Media is more important than ever!
For more information: www.palaceday.com