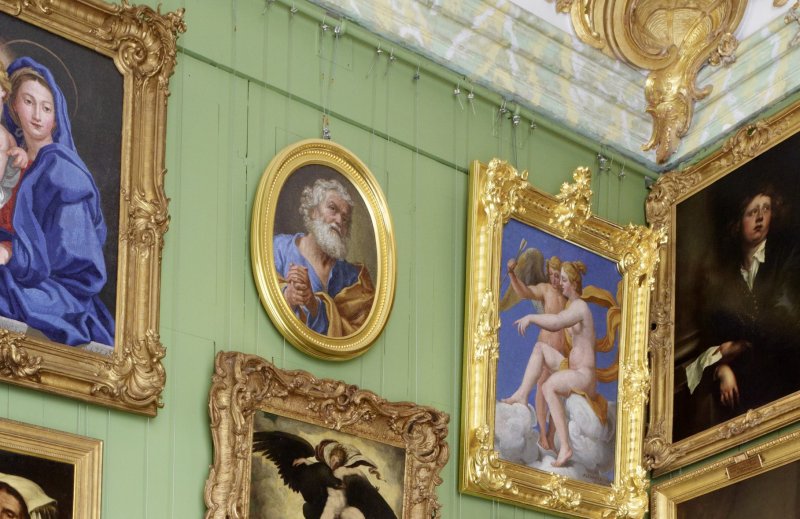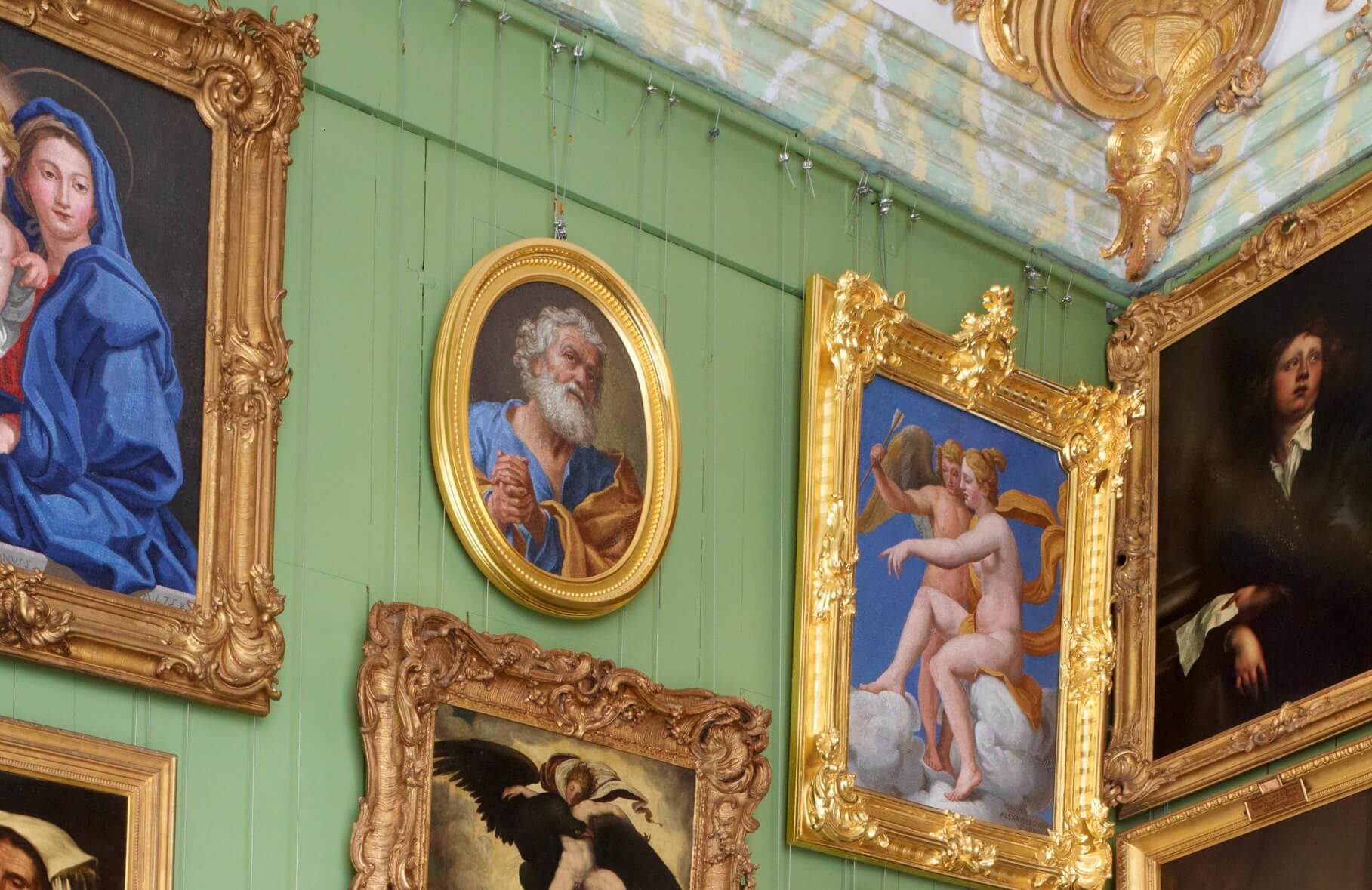 Technical Meeting Aging or Retouching?
14 November 2018

-

16 November 2018
Aging or Retouching? Problem and advantage of artificial patina in historic interiors
One result of the ARRE board meeting (2017) suggests a series of technical meetings to aspects and problems of restoration, conservation, presentation and imparting historic interiors. After successful meetings with topics like layers of time, lightening, working with empty rooms etc. the Prussian Palaces and Gardens Foundation Berlin-Brandenburg will offer another one on aspects of artificial patina.
It is significant for palace interiors to unify a large variety of materials treated in most different techniques. It is therefore an old and well-known problem, that all those materials age in different ways, and former technical treatments have their impact on how structures and surfaces change. While generally organic materials change more, inorganic materials stay longer in shape, colour and effect. There is a big difference between a natural wooden panel or others treated with oil, varnish, paint or gold.
With methods of preventive conservation, persons in charge try to regulate those influences, which are disturbing the process of natural aging and leading to damages. Despite these techniques, elements of historic interiors may achieve a state of aging or defect making it necessary to consider restoration, renovation or even replacing by copies. This often leads to the key problem of preservation, namely the relationship of honesty of material, visibility of alterations and general impression. On one hand, all elements of a room might be seen together as the unity of an interior, as well as single interacting objects. What is thus the relationship between an aged painting and its fresh gilt frame, and how does the latter interact with the neighboured untouched ones? What is the message of a chair in its historic silk covering standing in front of replaced wall covering or vice versa? Does the new addition make the authentic work of art look shabby and filthy? Should therefore, its glaring effect be softened? May the contrast between aged and renewed be useful for education, or shall the aim be a balanced impression?
While commercial interior decorators, art dealers or stage designers are accustomed to work more or less consciously with artificial patina to achieve general effects or perfect retouching, the use of patinating techniques is still rare in palaces. There are many questions connected to this topic: Where does patina stop and dirt begin? What could the aim of artificial patina be? What techniques do we know for what materials? What is the difference in aging between patinated and untouched surfaces, and what are the risks? Are there historic examples of artificial ageing and how could this be relevant for us?
📘 Discover the results of this Technical Meeting with the minutes of the event !
📷 and have a look on the pictures of the event!