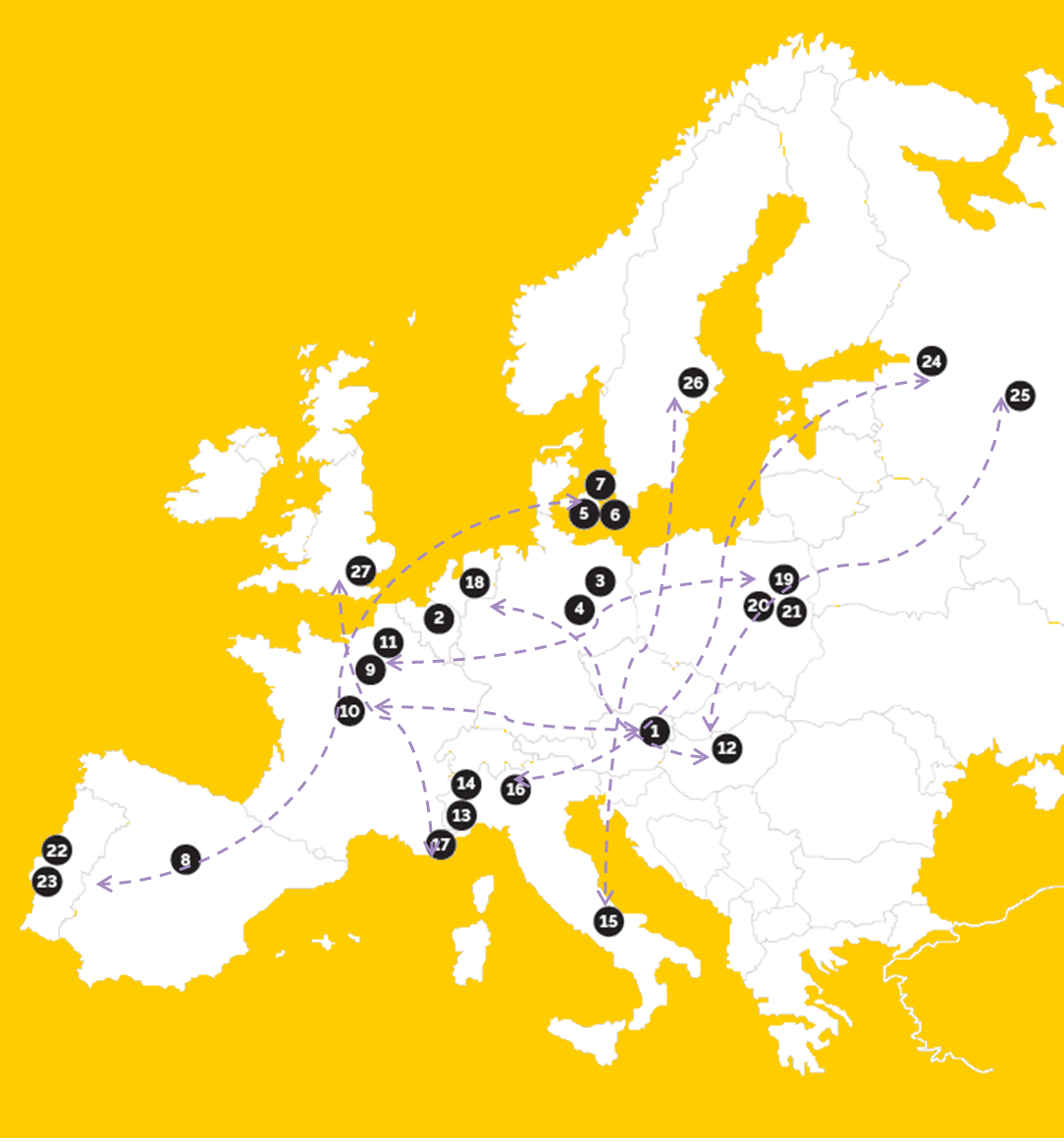 4th CALL – Mobility Grants
4th Call: Mobility Grants (2021)
After the cancellation of the 3rd call in 2020 due to the COVID 19, the Network of European Royal Residences launches the 4th call of Mobility Grant Program.
In 2021, 15 grants of maximum 1,000 euros will be granted to professionals working in member residences.
To adapt to the consequences of the Covid and the cancellation of the 3rd call thanks to note that this edition is open to:
* The applicants of the 3rd call (2020). The complete applications of the 3rd call will be accepted under conditions
* The new applicants (people who not applied in 2020)
❗ For both categories, thanks to read carefully all the documents. All the procedures and the questions relative to Covid are detailed in the different documents.
To submit your application, please find below the documents to download:
Here  below you will find the general schedule of the call: 
| | |
| --- | --- |
| Action | Deadline max |
| Launch | 8 February |
| Pre filled application form | 12 March |
| Answer by the institution | 16 April |
| Application Form / confirmation letter | 21 May |
| Results | End of May |
| Departure | From June to December 2021 |
Thanks to respect all the deadlines. For equal treatment between applicants, no delay will be accepted.
Advise: Due to Covid 19, some institutions will not be able to host professionals. Do not hesitate to send you pre-filled application form in advance in order to have time for modifying your host institution if necessary.
As each year, each application will be evaluate by a steering committee on 3 Assessment criteria:
Quality and pertinence of the mission
Motivation
Adequacy between the candidate's job and the mission
The jury of this year is composed of:
Ms. Elzbieta Grygiel, Communication Department Manager / Museum of King Jan III's Palace at Wilanów, Poland
Ms. Gabriele Horn, General Direction / Prussian Palaces and Gardens Foundation Berlin-Brandenburg, Germany
A member of the Board meeting of the Network